DK, Permesso Fly Fishing Ottobre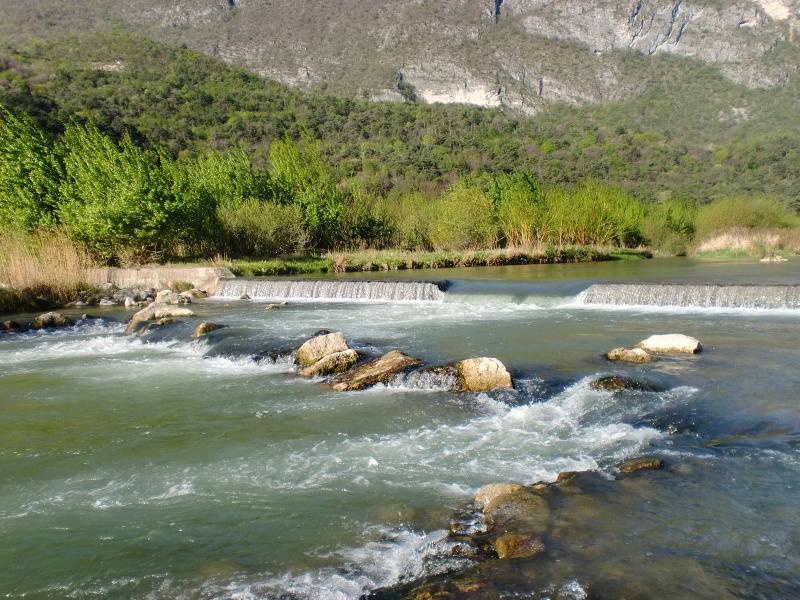 NK
The DK area extends from the first to the third weir upstream of the Fucine bridge.
It features impressive weirs, fast currents, riffles and level stretches, all immersed in the green countryside of the Piana Rotaliana, famous for its Teroldego wine.
Marble trout certainly predominate in this stretch with fish reaching considerable sizes, some verging on one metre in length
Length of DK stretch: 1000 m
Altitude: 286 m to 282 m
Recommended parking places: use the places where the road widens on the old road leading from the Fucine bridge (right bank, downriver) to Rocchetta.
Places recommended to eat: During the hottest part of the day, when the fish are also taking a break, you can rest and sample typical Trentino produce at the Agritur Maso Oliva, which is close to the DK area, accompanied by the sounds of peacocks and the bubbling of the rainbow trout in the little private lake next to the Agritur.