D2, Associazione Pescatori Dilettanti Trentini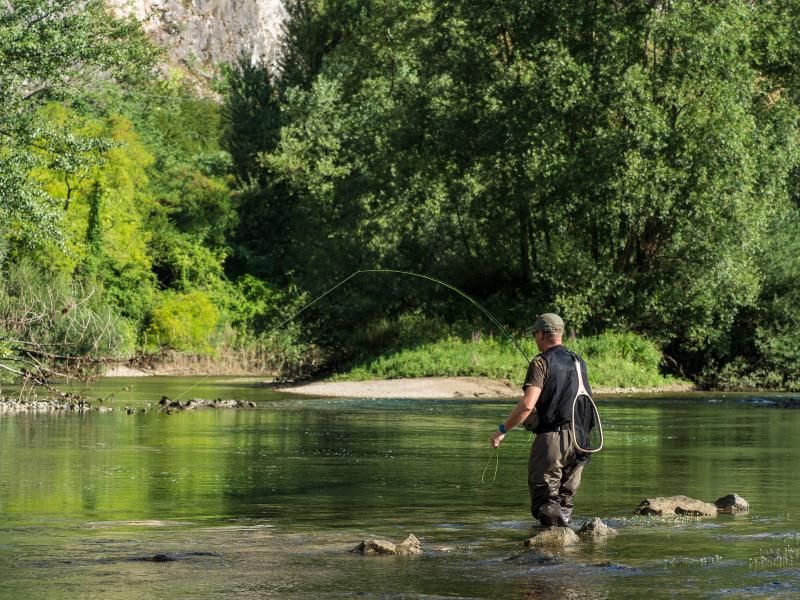 From the power station discharge canal to the mouth.
Mainly populated by marble trout, some of which are large, with a small percentage of brown trout, a few grayling, which swim up the Noce stream during spring to spawn and bullhead, the favourite prey of marble trout.
This stretch is suitable for all techniques but spin and fly-fishing bring in highly-prized hauls.
There is complete access with several car parks along the banks as the road runs alongside the entire course of the Noce